Underground Techno Journeys: A Comprehensive Guide to Intimate and Unique Venues
Introduction
Underground techno is a type of electronic dance music that is characterized by its raw, stripped-down sound and its emphasis on rhythm and atmosphere. It is often played in small, intimate venues, such as warehouses, clubs, and illegal raves. This creates a unique and immersive experience for the listener, who is surrounded by the music and the energy of the crowd.
This guide will provide you with an overview of underground techno venues around the world, as well as tips for finding the best places to experience this genre of music. We will also explore the different types of underground techno experiences that you can have, and discuss the importance of supporting this underground scene.
Underground Techno Venues Around the World
There are underground techno venues to be found in cities all over the world. Some of the most popular destinations for underground techno include Berlin, Detroit, London, New York City, and Paris. However, you can also find great underground techno venues in smaller cities and towns, as well as in remote locations.
Here is a list of some of the best underground techno venues around the world:
Berghain (Berlin, Germany)
Tresor (Berlin, Germany)
Concrete (Paris, France)
Fabric (London, England)
Output (New York City, USA)
The Bunker (Detroit, USA)
Sub Club (Glasgow, Scotland)
Labyrinth (Barcelona, Spain)
Crobar (Chicago, USA)
Bassiani (Tbilisi, Georgia)
These are just a few of the many great underground techno venues that are out there. If you are looking for an immersive and unforgettable techno experience, be sure to check out one of these venues.
A Guide to Intimate and Unique Techno Experiences
In addition to the venues listed above, there are many other ways to experience underground techno in an intimate and unique way. Here are a few tips:
Look for underground raves and parties. These events are often held in secret locations, and they offer a more raw and authentic techno experience than you will find in a traditional club.
Attend techno workshops and masterclasses. These events are a great way to learn more about the history and culture of techno, as well as to meet other people who are passionate about the genre.
Support independent techno labels and artists. By buying music from independent labels and supporting local techno artists, you are helping to keep the underground scene alive.
Tips for Finding the Best Underground Techno Venues
If you are new to the world of underground techno, it can be difficult to know where to start. Here are a few tips for finding the best underground techno venues:
Talk to other techno fans. Ask your friends, family, and fellow DJs for recommendations of good underground venues.
Do some online research. There are many websites and blogs that list underground techno events and venues.
Keep an eye out for flyers and posters. Underground techno events are often promoted through flyers and posters, so be sure to keep an eye out for them in your local area.
Attend local techno events. The best way to find out about underground techno venues is to attend local techno events. This will give you a chance to meet other techno fans and learn about upcoming events.
Conclusion:
Underground techno is a vibrant and exciting scene that is constantly evolving. By following these tips, you can find the best underground techno venues and experiences for you. So what are you waiting for? Get out there and start exploring the underground!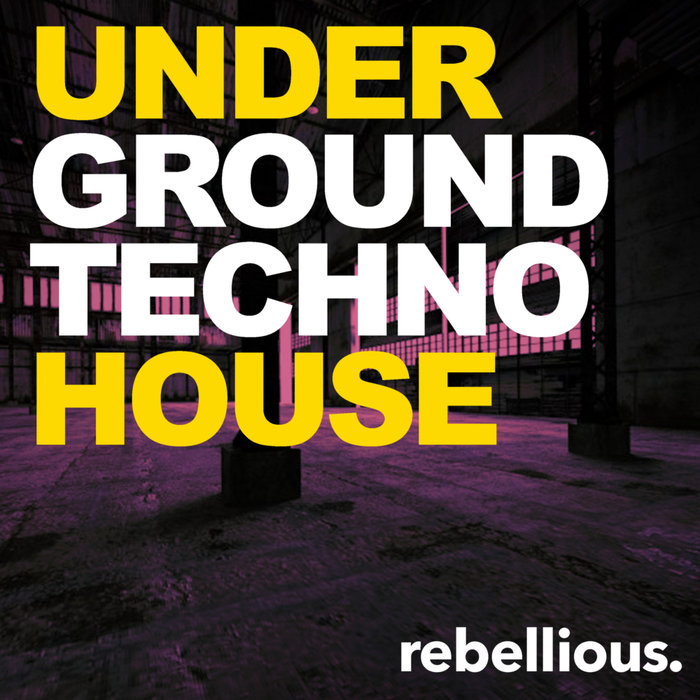 The citys nightlife brims with Venues that cater to the pulsating rhythms of techno music offering experiences that range from underground to upscale Lets explore the top 5 techno clubs in Ljubljana each promising a unique vibe and an unforgettable night 1 Klub K4 The Epicenter of Ljubljanas Techno SceneDec 7 2021 Jarett Lopez Home Lifestyle Many in North America look to cities like Las Vegas Miami Los Angeles and New York as meccas of entertainment Yet stories of the nightlife scene inOct 5 2022 Mario Pinta Contents STREAM JAMES DE TORRES39S LATEST SINGLE BELOW Club Room of Hï Ibiza Pikes Cova Santa TOX Wild Corner Hï Ibiza If you39re looking for the world39s party capital Ibiza is itA small dark twolevel club that has an underground feel Neo Club features funky zones as well as a
dancefloor that plays a variety of oldschool house techno and breakbeat Some nights are also dedicated to minimal electro and progressive musicEmbarking on a techno journey in Tel Aviv is an exhilarating experience but its essential to have an idea about the general expenses and admission costs to plan your night out effectively Heres a breakdown of what you might expect Entry Fees The entry fees to Tel Avivs techno clubs vary depending on the venue and the eventSo here we are still after all those years with the same passion and energy It has been a long crazy emotional ride with unique encounters and endless memories The first 25 years have led us to various cities countries and continents From 1994 onwards our journey has been driven by our true love for electronic musicFestivals of
Sonar and DGTL are some of the best in Europe John Talabot carl craig and dubfire are based here and the Hex shows put on some amazing hard hitting techno For me the city sunshine drug availability clubs musical spectrum and cost of raving make it one of the best places in Europe ReplyHere are 25 of our top electronic music festivals in Europe for summer 2023 that you do not want to miss Caution risk of FOMO ahead Music On Festival 2023 When May 6 7 Where Amsterdam Netherlands Lineup Appolonia Alisha East End Dubs Loco Dice Jamie Jones Marco Carola Seth Troxler amp more
Underground techno is a unique and immersive experience that can be found in cities all over the world. By following the tips in this guide, you can find the best underground techno venues and experiences for you. So what are you waiting for? Get out there and start exploring the underground!