Techno Wellness Trends
The techno wellness trend is a growing movement that promotes healthy practices in the electronic music scene. This trend is driven by a number of factors, including the increasing awareness of the health risks associated with electronic music events, the growing popularity of electronic music festivals, and the increasing demand for healthier lifestyles.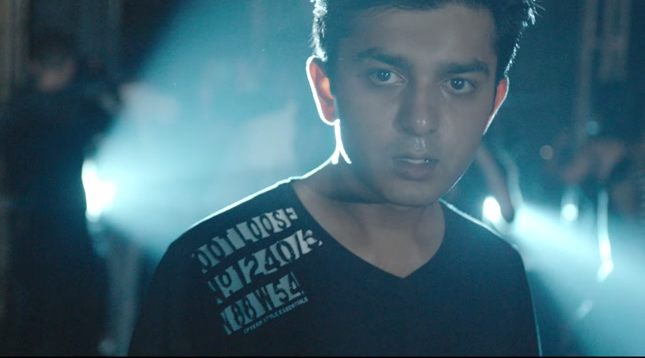 Some of the key trends in techno wellness include:
A focus on prevention: Techno wellness practitioners are increasingly focused on preventing health problems before they occur. This includes educating event attendees about the risks of drug and alcohol abuse, promoting healthy eating and hydration habits, and providing access to safe spaces for rest and recovery.
A holistic approach to health: Techno wellness practitioners take a holistic approach to health, considering the physical, mental, and emotional well-being of their clients. This includes providing a variety of services and resources, such as yoga, meditation, massage therapy, and nutritional counseling.
A community-based approach: Techno wellness practitioners recognize that the best way to promote healthy practices is to create a supportive community. This includes providing opportunities for people to connect with each other and share their experiences.
Healthy Practices in the Electronic Music Scene
There are a number of healthy practices that people can adopt to stay safe and healthy while enjoying the electronic music scene. These include:
Moderate your alcohol and drug use: While alcohol and drugs can be a part of the electronic music experience, it is important to moderate your use to avoid negative consequences.
Stay hydrated: Drink plenty of water throughout the night to stay hydrated. Dehydration can lead to a number of health problems, including fatigue, headaches, and dizziness.
Eat a healthy diet: Eating a healthy diet will help you stay energized and avoid weight gain. Choose foods that are high in nutrients and low in processed sugar.
Get enough sleep: Getting enough sleep is essential for your overall health and well-being. Aim for 7-8 hours of sleep per night.
Take care of your mental health: The electronic music scene can be a stimulating and exciting environment, but it can also be stressful. Make sure to take care of your mental health by practicing self-care, such as meditation, yoga, and spending time with loved ones.
How to Stay Healthy in the Techno Scene
If you are planning on attending an electronic music event, there are a few things you can do to stay healthy:
Start by planning ahead: Make sure you get enough sleep the night before the event, eat a healthy breakfast, and pack a healthy lunch.
Bring your own water: Avoid drinking alcohol and sugary drinks, and instead drink plenty of water throughout the night.
Take breaks: Don't stay in one place for too long. Get up and move around, and take breaks to sit down and relax.
Listen to your body: If you start to feel tired, dizzy, or nauseous, take a break and get some rest.
Be aware of your surroundings: Be aware of your surroundings and stay safe. Don't accept drinks from strangers, and don't leave your belongings unattended.
===OUTRO:
December 11 20211000 AM ET By Hazel Cills Otis Hart Andrew Flanagan Reanna Cruz Mina Tavakoli Enlarge this image Fatima Al Qadiri Danny Harle and UNIIQU3 all land on NPR Music39sRead our list of new electronic music artists for 2022 Over the past year as pandemic restrictions lifted clubs and festivals reopened for business and the top producers and best DJs of the world gratefully returned to the stage The pandemic is still complicating live shows in 2022 but electronic music artists have continued to put out The foursong Someone Close EP contains some of the London electronic musicians most boisterous work to date Grammar is a squirrelly springloaded acid jam while the rollicking garage These are just a few of the expanding global network of music events and club nights labels and
collectives supporting some of the most interesting electronic music today The sounds that come out of this scattered Scene are equally varied and broadreaching spanning grime UK garage hip hop and bass house techno and industrialeven Four main themes were identified namely the importance of social musical and emotional experiences and shared values at EDM eventMarch 24 2021 Words Marcus Barnes As part of Beatportals new series on the history of electronic dance music Marcus Barnes explores the rich history of techno from the 1970s right through to today Check out the Definitive Techno History playlist on Beatport LATE 1970sThis report provides detailed historical analysis of global market for Electronic Music from 20162021 and provides extensive market forecasts from 20222030 by
regioncountry and subsectors It Techno music is a form of electronic dance music that came of age in the late 1980s and 1990s While some forms of dance music rely on live instruments such as disco and early RampB techno is created using electronic instruments These include synthesizers like the Roland TB303 and drum machines like the Roland TR808
The techno wellness trend is a positive development that is helping to make the electronic music scene a healthier and more sustainable place. By following these tips, you can stay safe and healthy while enjoying the electronic music experience.